Children's Music Programs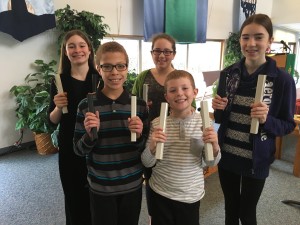 Many children from Crossroads Church sing in our Cherub Children's Choir and play chimes for our Sunday worship service. These children are committed and practice every Wednesday at 6:30 p.m. during the school year. They perform familiar favorites as well as songs with props likes flags, signs and dance movements.
Both the Cherubs and the chimes players are taught and perform under the direction of the talented Ms. Paula Brekken.